Men's Ministry
Men's Ministry
Men's Ministry
Men's Ministry
You are invited to join us for:
Friday Morning Manna We meet every Friday morning from 6:00 to 7:30 am in the Prayer Room for a time of study and prayer. All are welcome to join us
Saturday morning Systematic Theology Study: Every Saturday at 7:45 am Working our way through Wayne Grudem's "Systematic Theology" study. We are at the half way point however there is still time left for others to join
Senior Men's Fellowship meet every Wednesday morning from 10:00 to 11:30 am in the Fireside Room for a time of fellowship.
Upcoming Men's Breakfast – Saturday, January, 27, 2018 @ 8 am. Cost $10 each.
Plan now to join us for any or all of the Men's Ministry events. Contact the church office at 780.458.3777 or complete the contact form below.
SVBC Men's Ministry Inquiry
Please complete the form below if you would like more information on SVBC's Men's Ministry. If you would prefer a phone call, please ensure your phone number is included in the body of your message. Thank-you!
Upcoming Events
---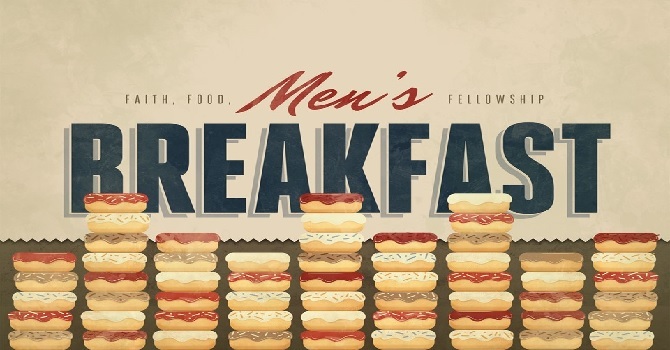 Men's Breakfast
Saturday, January 27, 2018
SVBC
8:00AM