This event has already occurred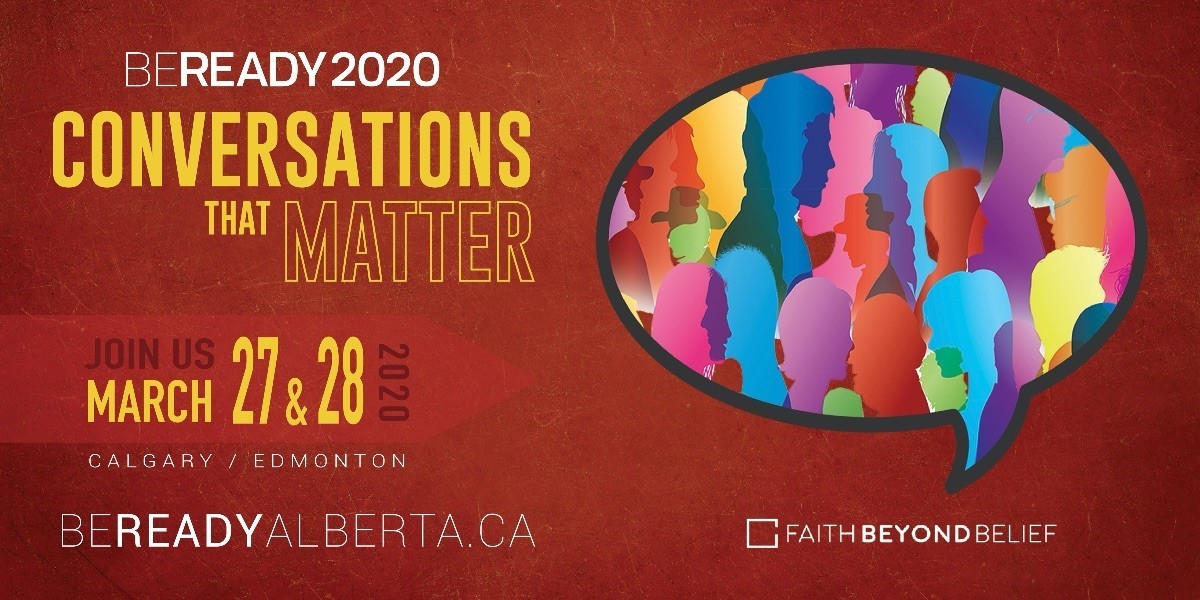 Save to your Calendar
POSTPONED
Due to the Alberta government public health restriction (click here for more info) on events over 250 attendees, we are postponing our Be Ready 2020 Conference until fall. We will hold the same conference, just a bit later in the year, we are currently working with venues and speakers to iron out the details. Stay tuned as we will announce details as soon as we have everything confirmed. If you have already purchased tickets, there is no need for you to do anything as your Be Ready tickets will still be valid for the October date! We pray that you stay healthy and we thank you for your understanding. We look forward to seeing you in fall.
Join us at the Be Ready 2020 conference, to learn how to be ready for conversations that matter.
The Be Ready 2020 conference will give you a boldness and confidence to have conversations that matter with your family and friends. You'll be trained and equipped to talk effectively on matters of faith, covering a wide range of issues.
Keynote speakers this year include Dr. William Lane Craig, Professor of Philosophy at Talbot School of Theology and founder of Reasonable Faith ministries; Dr. Craig Hazen, Professor of Comparative Religion and Christian Apologetics at Biola University; Dr. John Bloom, Professor of Physics at Biola University and Natasha Crain, international speaker on how Christian parents can train up their kids in the faith and author of 'Keeping your Kids on God's Side ' .
As well, we'll have a number of outstanding breakout speakers that will round out the program.
For more information & to purchase tickets click here.