LIVESTREAM SERVICES
Sundays:
10:00 am ~ ASL Interpreted
Click here to be redirected to the Livestream Service.
Next Lord's Supper: September 11th
Should the above link not be working, click here for the back-up link.
For viewing of past services click here.
Scan this QR Code for the Bulletin: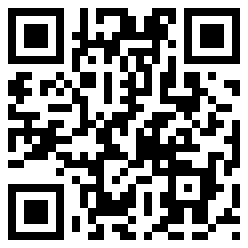 Not sure how to watch live on your device? Download 'Steps to Streaming Sunday Service' below plus Kids Resources & this week's Bulletin too!
Here is some additional information for Sunday's Livestream to help everyone to interact & be engaged:
We will have ASL Interpretation of the Sermon for the 11:00 am Service each Sunday - It will be a split screen feed. One camera focusing on the platform, the other on the interpreter. Closed Captioning should be available within 2 hours of the live service on the YouTube link provided above.

Casting to TV - if you don't have Chromecast to cast from your device to your TV, use an HDMI cable to hookup your device to your TV. Whatever you see on your device screen will now be on your TV. Be sure your input on your TV is set to the correct HDMI outlet.

Children's Church at home: If you would like to follow along with our Kids' Church at home, you can find the weekly Scripture Passage & Bible Story in the 'Download' section at the bottom of this post. There, you'll also find a follow-along guide to support children in interacting with the service. For more information about our Children's Ministry please CLICK HERE.

Sermon Outline / Bulletin - You can download the bulletin now further down from this post in the 'Bulletins & News' section. You will also find instruction in the 'Dowloads' section below on how to fill out the sermon notes online if you choose (same instructions as Steps to Editing the PDF Bulletin). The Sermon Notes will also be available on the Church Online stream (link provided above).

Giving - We realize that this is a tremendously stressful time for many of you in the financial area. We understand giving patterns will change significantly in this time. For those still able to give, please use our online "Give" tab at the top of our website to find out how you can give to the Ministries at SVBC.

Invite - Some of your friends, neighbours, or family may have no community connection at this time.

We encourage you to tinvite them to join the Livestream on Sundays

They can also join our SVBC Facebook group for community connection (SVBC Group - click the Facebook icon in the top centre-right of our website to be immediately redirected to the FB Group)

If they're struggling and need someone to talk to, encourage them to call the church (780.458.3777) and we will have one of the pastors get back to them

Live Stream Chat / Prayer - If you would like to comment, express your praise to the Lord in some way, or visit with other congregants, please join our live chat to the right of the service feed on Sunday on our official Live Stream website by clicking the link above. There is also a prayer button in the bottom right hand corner of the service feed. Please press this button and your request will be sent to the church office. To access our Livestream website, press the link listed above.
Hope to see you all on Sunday!