180 Wednesdays during COVID-19:
Join us on Zoom Wednesdays at 2:00pm for Bible Study!
You can join by CLICKING HERE
Remember, if you are not connected to our tools, please do so! (see below) In a similar way that your teachers expect you to get connected to google classrooms, we need you to be connected in the ways below.
New Format & Tools you will need:
Things will be a bit different and we will likely make changes as we go along based on your feedback and ideas, but here is what next week will look like:
Thursday, Friday, Monday, Tuesday : Our Bible study verse and a new question each day (Using

Youtube

)
Wednesdays @ 2:00pm - 3:15:pm : Live Bible Study video chat (using

Zoom

), discussing our final question, and sharing your thoughts about the weekly verse
Fridays @ 2:00 we will get on Zoom and play a game together: Dead Cat, Pictionary, Charades, scavenger hunts, and any other odd things we can come up with!
Tools you will need:
I would like to introduce our SVBCyouth Discord chat:
This will be a place where we can just chat, share memes, and connect. The majority of you have phones, and already are using this, but even if you don't have a phone, you can access this on your computer through a web browser or by downloading the app to your computer!
After you download it, setup a profile, and join us with this link.


Zoom Cloud Meetings/Video Conferencing:
Click here to download app.

Zoom is a video call platform that is available for phones, tablets and on computer. We will use this platform to connect over video chat! There is a time limit to the free version, but they have extended that given the world's circumstances. We will use this on Wednesdays and Fridays!


New YouTube channel for for SVBCyouth:
Click here to redirect to channel.

Head over here and click SUBSCRIBE and make sure you click the BELL icon to get notified every day that we upload a video! Every week I will post a video with the scripture we are looking at and I will leave you with a question to answer either in the video comments or during our Wednesday video chat!

I look forward to video chatting with you all! Don't hesitate to send me any ideas you might have!
Blessings,
Pastor Justin
____________
For email sign up, you can go here: http://eepurl.com/RAYr
Registration Required:
Please download the Family Registration Form below, complete both sides, sign & have your son/daughter bring it with them on their first attendance...
OR
Complete our new online form by clicking here!
------------
Youth/Young Adult Breakfast
Sundays 9:30 am - 10:30 am ~ Note: No Sunday School/Pancake Breakfast until further notice due to COVID-19.
Each Sunday morning, come and hang out with other Youth and Young Adults over breakfast! Each week there is a different discussion topic, and the main goal is for you to have a time to connect with one another. If you haven't come out before, please do!
-----------
Youth 180 Bible Study ~ Grades 7 - 12
Wednesdays from 6:45 pm to 8:45 pm NOTE: See changes below due to COVID-19
Call 780.458.3777 or email [email protected] for details & location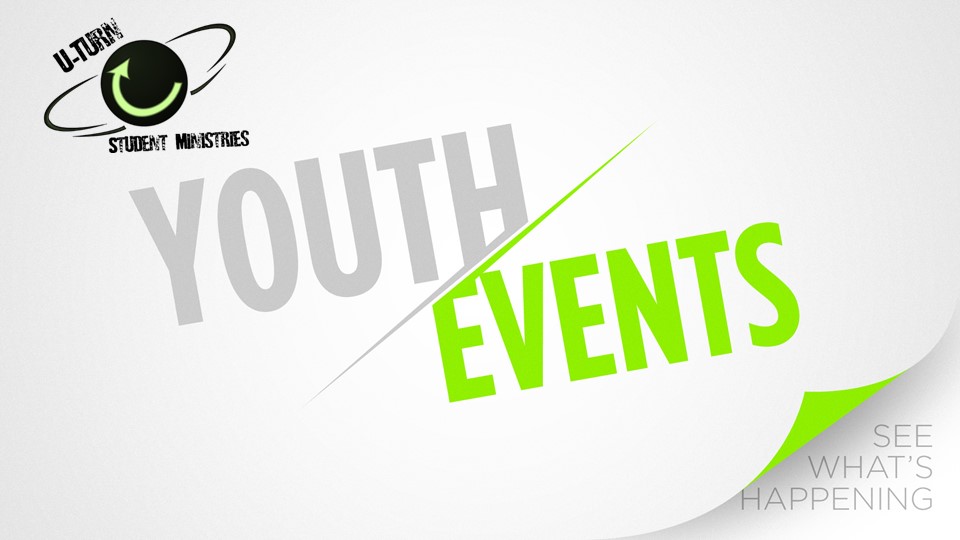 No events at SVBC until further notice due to COVID-19.
____________
A downloadable Calendar for the 2019/20 Youth Events is available below
OR
To see the Google Calendar: Click Here and bookmark it!
To sign up for information via text message (mostly the emails via sms) Text the words "Follow svbcyouth" (without the quotations) to the number 21212
To add the Google Calendar to yours: Follow the instructions below.
Click here for the calendar ICAL link.
How to add a Google Calendar:
Open Google Calendar.
On the left side, find "Other calendars" and click the down arrow .
Select Add by URL.
Enter the calendar's address in the field provided. The address needs to be an ICAL link.
Click Add calendar.
On the left side of the added calendars, click the down arrow and go to "Calendar Settings"
From there you can adjust what notifications you would like to receive, if any.