The Family & Marriage Ministry at SVBC exists to equip and strengthen couples to live out God-glorifying relationships focused on Jesus Christ as the centre of their marriage, while also equipping and strengthening the family unit. As a major focus of this ministry, we encourage all believers to further their discipleship in Christ by taking home their faith – learning more about, growing in, serving in, and living out their faith at home. At home can literally mean at home, but is truly wherever we find ourselves day-in and day-out. Visit back here regularly to see new tools to help you grow in various aspects of your walk with Christ – your personal walk; your marriage; and, your family.
Marriage Mentoring Initiative: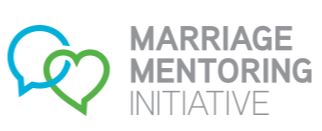 Most marriages don't need an overhaul, just regular tune-ups. Invite a Marriage Mentor into your journey. For more information, visit the Marriage Mentoring Initiative website by clicking here or by completing the form below.
Over 18 Event Follow-up:
For resources from our 'Over 18' event, please click on the 'Available Files to Download' link below. You will be able to click on any of the links within the document & be taken directly to the websites referred to or you are also welcome to print the document.