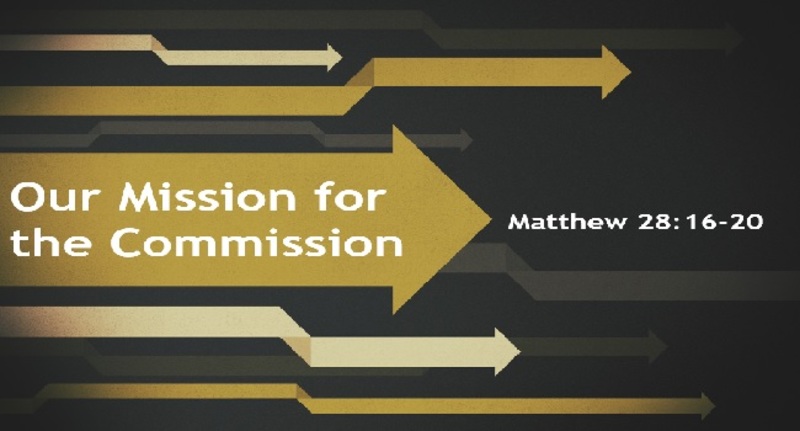 Matthew 28:16-20
Guest Speaker: Riley N.
I'm just going to start by saying how honoured I am that I can be preaching from the Word in front of you all today. My overwhelming nervousness is matched only by my excitement and joy about coming to you with this message of hope, and joy. This message is firm, and I will be honest about it. I want to move all of us to a place where we are actively pursuing what God has called us to pursue. Along with this firmness, I love everyone in the church, and the desire from my heart is that you would receive the same joy, excitement and urgency for God's Great commission.
When Pastor Tom and I were discussing what I would be preaching on a few weeks ago, he suggested that I start with an important life verse, and so I was considering preaching on Romans 12 as it had made such a difference to my Christian walk. But even during that conversation I knew that I wanted to preach on something else, and I had the heart to preach from Matthew 28, and the Great Commission. This Vision 2025 has had me so excited for the future of Sturgeon Valley, and where our goals lie. It is a great leap forward and it also means that we are taking very seriously the Great Commission from Christ. We have just read through Matthew 28, and the last thing I want to leave with is a command from God without any context placing it among its chapters. Context is key in understanding the Word. So what exactly has just happened?