2020 Day Camp: August 10 - 14!


Join us this August for our much anticipated Day Camp!
Time: To be determined – likely 9:00am-11:30am
Cost: $20/child (please note: there is an additional 1$ fee when choosing PayPal)
Registration: to register please fill out the online registration form by CLICKING HERE.
Volunteering: Day Camp is not possible without the many hands that help make it happen! Though the Day Camp structure will look different this year, the need for volunteers remains the same. If you or anyone in your family is able/willing, we would love to have you on our team! To sign-up please fill out the online registration form here.
COVID-19 & Day Camp: In light of our current societal situation we have developed a Plan A, B and C to ensure that we are able to unquestionably have a Day Camp and meet all of the required guidelines that may apply at the time. Please read the following outlines below so you are aware of what to expect regarding our Day Camp structure this year:
Plan A = we are hoping that social gathering restrictions will be lifted/less extensive come August. If this is the case we will be hosting an outdoor Day Camp here at SVBC! The Day Camp will be broken into two age groups: Kindergarten to Grade 2 from 9:00am – 11:30pm, and Grades 3-6 from 1:00pm – 3:30pm.
Plan B = if we are only given the go ahead for smaller gatherings we will run Backyard Kids Clubs. Backyard Kids Clubs are mini Day Camps run with 15-20 kids in different families yards around St. Albert. These clubs will encompass all ages: Kindergarten – Grade 6, and meet from 9:00am – 11:30am.
Plan C = if social restrictions are similar to the way they are now, we will have a virtual Day Camp. A Virtual Day Camp consists of each registered family picking up a pre-made package containing all the needed Day Camp supplies for the week. We would Live Stream the opening and closing session and inbetween families would facilitate the station activities with their kids. *Note: We recognize that many people are feeling "screened-out" right now and for that reasons we will do the best to avoid this option if we can.
ADDITIONAL OPTION: BOLT At Home Day Camp!

For those who would prefer an at-home option there's BOLT!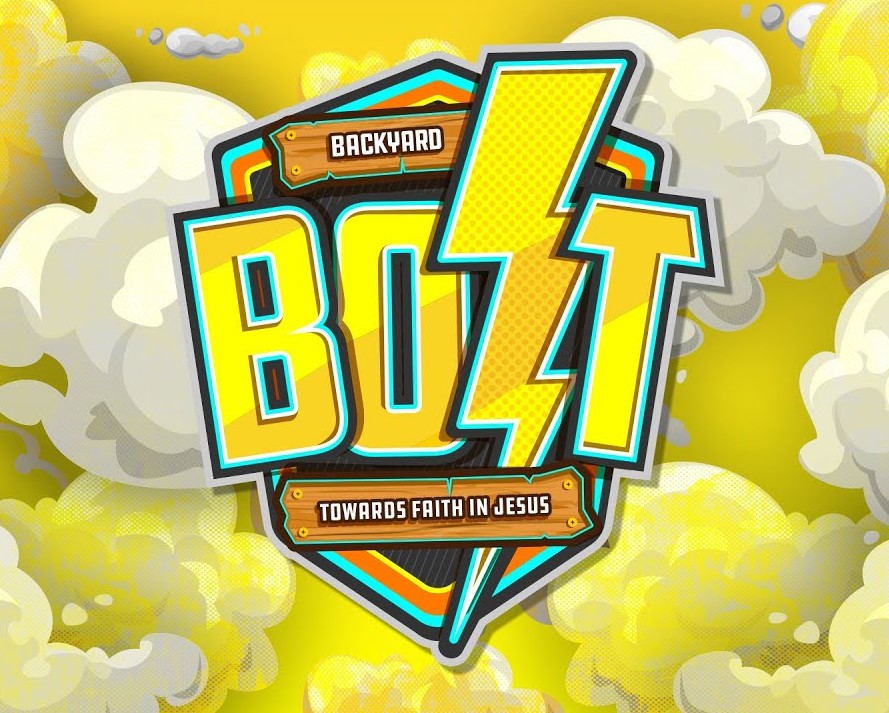 BOLT is a 3-day quarantine friendly Day Camp containing daily videos, origami crafts, games, Bible stories and more. This camp is designed to be run completely from the home, it is extremely simple to use and facilitate with easy to follow instructions and online videos that leads kids step-by-step through each day's activities.
Who: Children entering Kindergarten to Grade 6.
Cost: $25/family
Note: Registration is not complete until payment has been received and waiver has been signed.
To register CLICK HERE.
Please watch your emails or the website here for further updates in this regard!
Contact our Children's Director at [email protected] with any questions or concerns.