ROAR DAY CAMP is now FULL!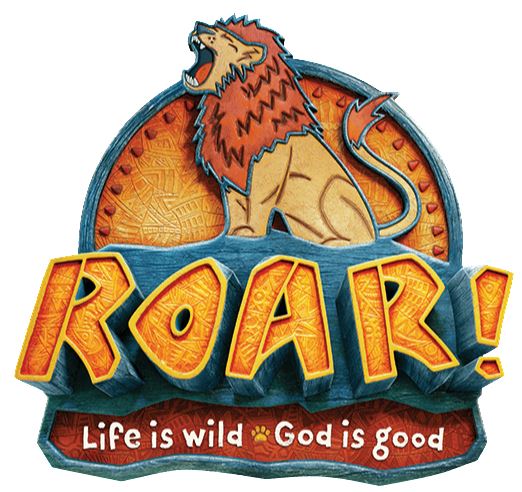 At Roar Day Camp, kids will discover that God is good even when life get wild! Kids participate in memorable Bible-learning activities, sing catchy songs, play teamwork-building games, make and devour yummy treats, experience one-of-a-kind Wild Bible Adventures, collect Bible Memory Buddies to remind them of God's love, and test out Sciency-Fun Gizmos they'll take home and play with all summer long. Plus, kids will learn to look for evidence of God all around them through something called God Sightings. Each day concludes with the Safari Celebration that gets everyone involved in living what they've learned. Family members and friends are encouraged to join in daily for this special time at 11:40 am.
The aim or ROAR Day Camp is for kids to explore God's goodness and celebrate a ferocious faith that powers them through this wild life. We will be following the story of the Israelites as they go from captivity in Egypt to freedom in the promise land.
For kids entering Kindergarten thru Grade 6 are welcome to join us July 8-12th, 2019 from 9am - 12pm.

REGISTRATION is now FULL
VOLUNTEERING: Want to be a part of a fun team and help lead kids toward Jesus while doing it!? Join our ROAR day camp crew! We promise it will be a week filled with fun, laughs, and memories you won't soon forget! If you would like a full list of serving opportunities or wish to sign up just click the link: Volunteering
DISCOVERY KIDS: Wednesday afternoons from 1-2:30 pm thru the summer: July 17 to August 28, 2019
Hope you'll join us!