This event has already occurred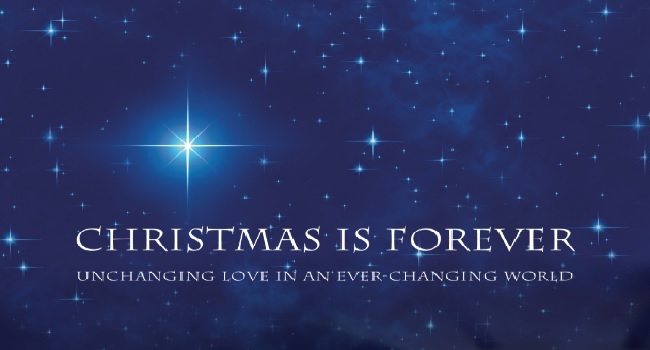 Save to your Calendar
You are invited to SVBC's
Annual Musical Presentation
"Christmas is Forever"
Our world is fast-paced and unpredictable. Amidst every new challenge and through every change, we struggle to keep rooted in what we know for sure -- seeking comfort and peace in what is timeless and permanent. Perhaps that is what is so magical about Christmas -- wrapped up with family traditions passed through each generation is the simple truth of the season. The Christmas story never changes. Christmas and the One whom it celebrates is secure, lasting, eternal and forever.
Join us for any of these presentations:
Friday, Nov. 30 ~ 7:30 pm
Refreshments to follow
Saturday, Dec. 1 ~ 7:30 pm
ASL Interpreted
Banquet prior ~ Tickets $30 each
Sunday, Dec. 2 ~ 10:45 am
ASL Interpreted
Hope to see you, your family & friends!